All in one
Stop combining different software that never communicate ideally and replace them with one quality solution that offers all the necessary features. Resolve your issue now using a comprehensive solution that increases the efficiency of your facility.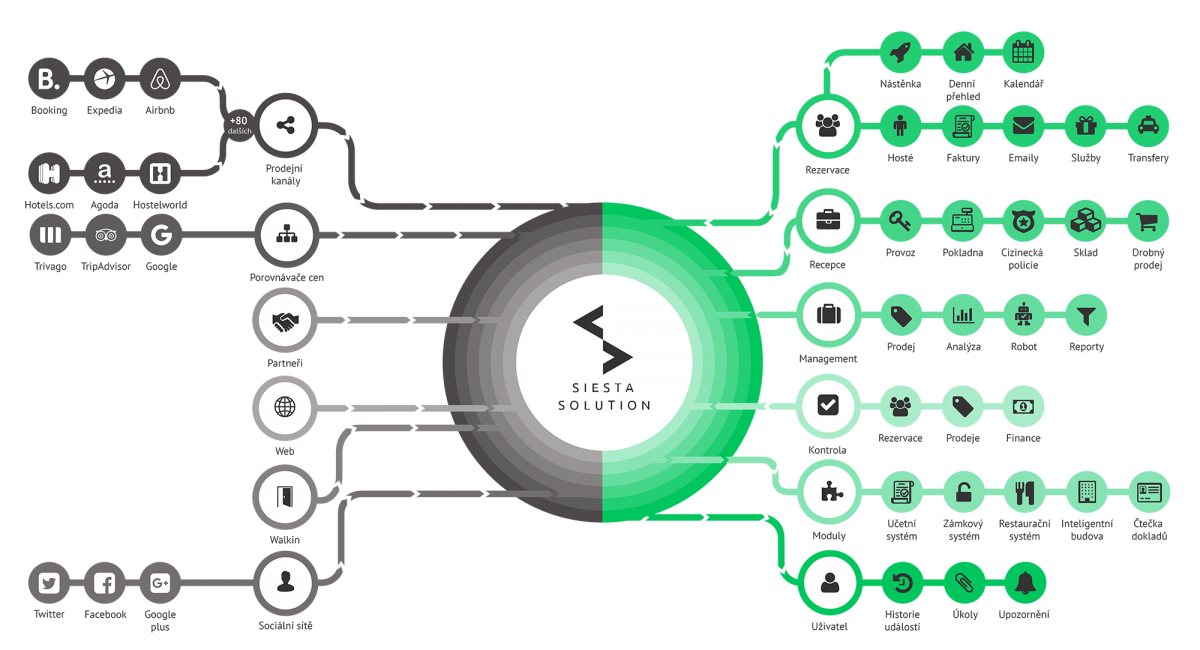 For everybody
Siesta Extranet is a suitable solution for any accommodation facility. Whether you own a hotel, hostel, guesthouse, campsite or any other type of facility, our solution will help you.
Property management system
Say goodbye to non-functional semi-solutions and excel spreadsheets. Our PMS solution will allow you to control your facility from one place, evaluate your pricing policy and save a lot of time. Hotel management has never been easier.
Learn more
Channel manager
Channel manager is a great tool for organizing your sales on OTAs such as Booking.com, Airbnb, or Expedia. With our channel manager you control all of these OTAs from one place. Now you can finally remove the word overbooking from you dictionary.
Learn more
Booking engine
We will make your own booking engine for you, that will allow you to accept reservations directly from your site. Save on commissions to OTAs such as Booking.com just by giving your guests the opportunity to make a direct booking.
Learn more
Revenue manager
Siesta revenue manager is one of the unique features of our solution, which is not the norm. Our revenue manager allows users to work with dynamic pricing, create seasonal packages and actively respond to market changes. You'll never lose money again.
Learn more
Are you ready to step up your business?
Start to increase your revenues with Siesta today. No commitments.